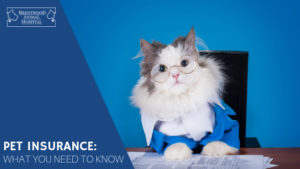 Pet insurance options and coverage has improved drastically over the past few years. The decision to enroll in pet insurance is up to the pet owner, and can be very personal depending on desired coverage and budget.
We strongly recommend pet insurance especially for high-maintenance breeds like pugs, English bulldogs, cocker spaniels, and very large breeds.
When considering pet insurance, it's important to determine if your coverage is for simply treating problems when they arise or if it also offers preventative care coverage (like prophylactic dental cleanings and blood work screenings). You should be aware of reimbursement vs direct payment options, what the claim process entails, and what deductibles are a part of your pet's plan.
Trusted insurance companies are Trupanion, Nationwide and Embrace. Trupanion has extended a special free 30 days for our new puppies, and we will email you with an enrollment certificate after your first visit. If you have questions about pet insurance, please let us know!